5 things we loved at kbb 2020
kbb Birmingham may be over but the innovations and business deals conducted at the show have only just begun. After the excitement of our clients' press events we took some time out to explore what's new in kitchens and bathrooms. Here's what we loved...
1. LochAnna Kitchens – Woodchip & Magnolia printed door concept
We were extremely proud to see our British kitchen client LochAnna Kitchens keeping the major KBB players on their toes with this exciting new innovation that sees beautiful wallpaper designs from indie brand Woodchip & Magnolia printed directly onto kitchen cupboard doors for a cool and quirky feature.
2. LochAnna Kitchens' sustainable splashbacks
Okay, shamefully we've picked our client LochAnna Kitchens again but we absolutely loved the green ethos behind this concept. It is made from 93% recycled materials that are crushed and reformed into a splashback that can be digitally printed on!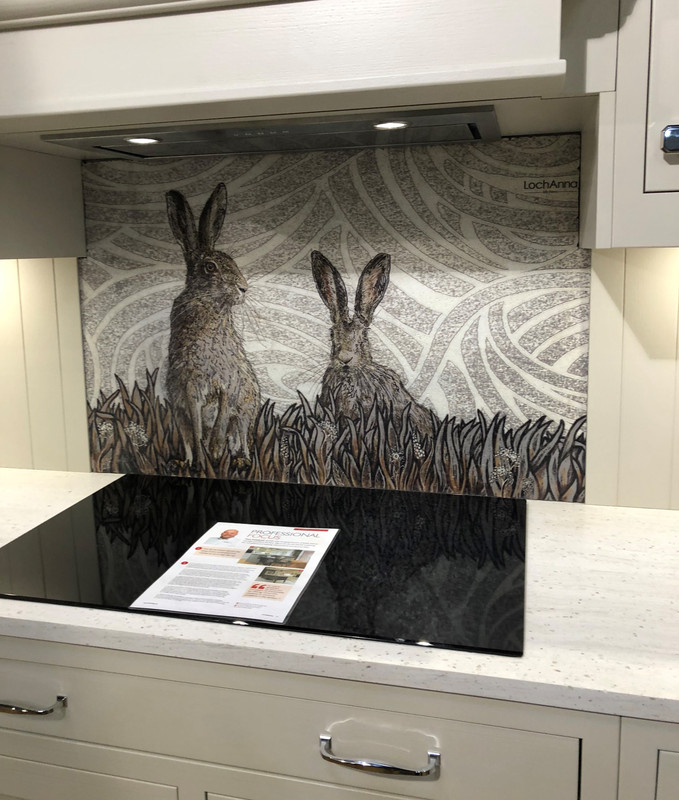 3. Bushboard's gorgeous bathroom panels
The glamour, the drama! We couldn't get enough. Through the application of smart material technology, advanced manufacturing processes and innovative installation techniques, Bushboard's range of kitchen and bathroom surfaces prove that everyone can achieve great design regardless of budget.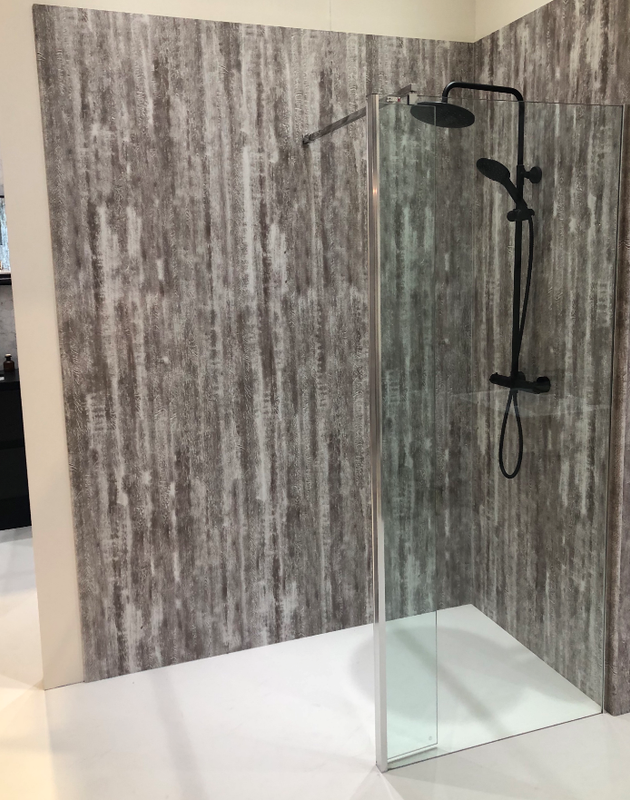 4. Fisher & Paykel's celebrity friend
We set off to the Fisher & Paykel stand bright and early on Monday for a one-off press breakfast with award winning broadcaster and adventurer Ben Fogle. Ben spoke at length about his time in New Zealand and his experiences with Fisher & Paykel appliances. He then invited press to share a cup of NZ speciality kawakawa tea while they explored the brand-new innovations that Fisher & Paykel unveiled at the show.
5. Creating our dream interiors with VR
Not every day do you get to don a headset and create your dream kitchen! Here's our MD Susan giving MHK's Carat technology a go before we tried it on our journalist friends.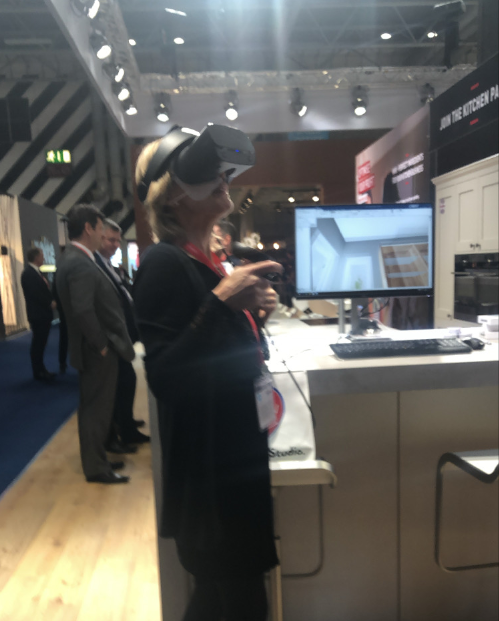 See you in 2022, kbb!