DMC activates social media for GROHE at Bournemouth Air Festival
DMC recently swapped the office for a day at the beach to join in the fun at Bournemouth Air Festival. However, while we may have indulged in an ice-cream (or two!), there wasn't much time to stop and enjoy the sun as the team were there strictly on business. After announcing in July that the GROHE Truck Tour would be calling at the festival, we headed to the event to amplify the activities on GROHE's social accounts as well as arrange interviews with a key trade publication.
The beach-front event was the perfect opportunity for GROHE to promote all things sustainability – and they didn't miss a beat. Throughout the weekend, passers-by were invited to taste filtered sparkling and still water straight from the GROHE Blue tap, which helped to limit the amount of single-use plastic bottles needed on the beach. Then, for any plastic that had snuck its way through and been left behind, the brand organised daily beach cleans that were a resounding success. Luckily, the DMC team were behind-the-scenes posting content and promoting #GROHETruckTour all weekend, so you won't have to take our word for it! After liaising with our contacts in Bournemouth Air Festival's PR team, we were also able to extend the reach of GROHE's content and hashtags by securing them coverage across the festival's own social media platforms.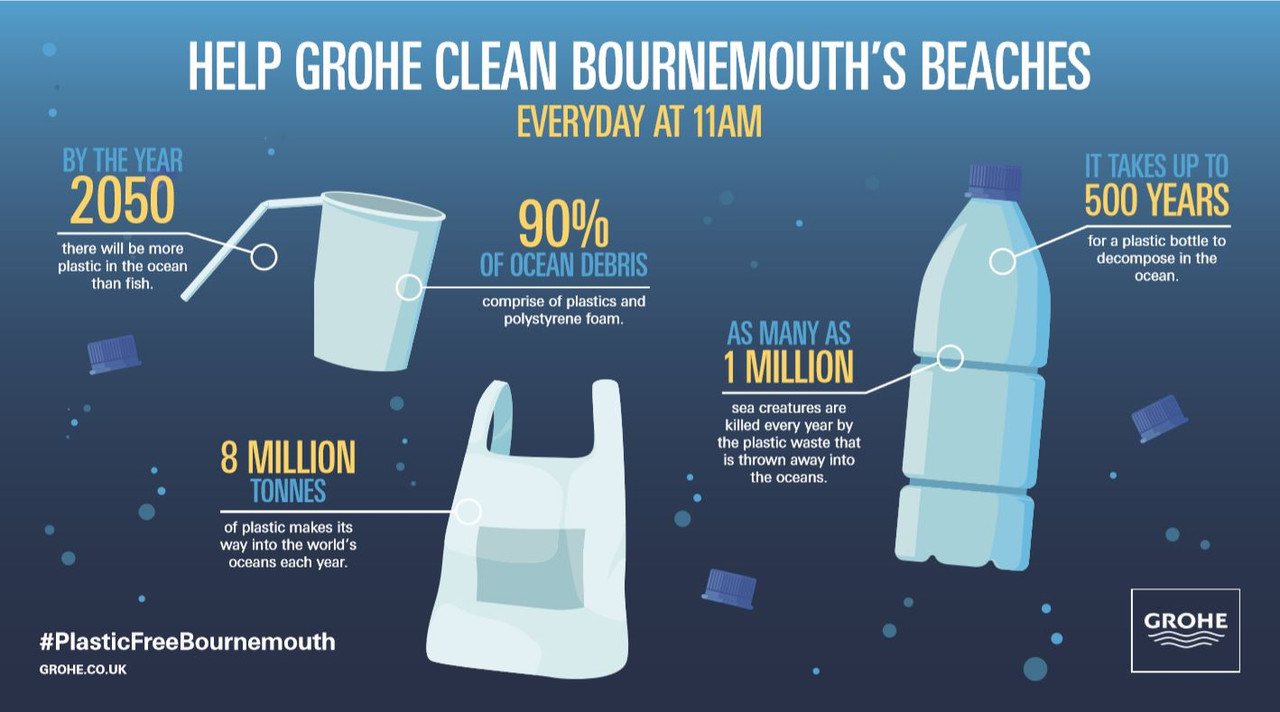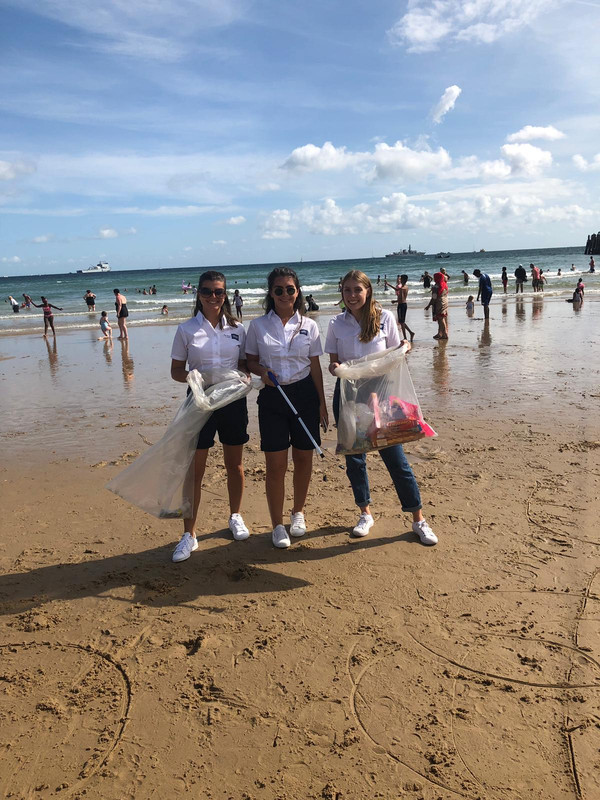 The GROHE Ambassadors at one of the daily beach cleans.
During breaks between the weekend's activities, customers were welcomed to a VIP lounge atop the GROHE truck that provided an uninterrupted 360° view of the event's main attractions. As we had already secured K&B News editor Phillippa Turrell's attendance at the event, who was popping by to chat with GROHE Training Manager Chris Penney about the Truck Tour, the rooftop lounge also acted as the perfect interview spot. Watch the full interview with Chris Penney, GROHE UK's Training Manager here.

GROHE's visit to Bournemouth Air Festival went off without a hitch and we were delighted to help them showcase their success in raising awareness of sustainability issues on social media. To see all our hard work for yourselves, visit their Instagram page: @grohe_uk