Polluted to fresh: we put an air purifier to the test in our new office
If you follow us on social media (@dmc_pr) then you'll have seen that we've recently up sticks and moved into a beautiful new office space! First on our list of priorities? Setting up our Blueair air purifier. Over the past year it has proven to be a life saver when it comes to stopping the spread of sniffles in the office and, with cold and flu season upon us, we weren't about to take any risks.
However, before setting everything up, we thought we would conduct a little experiment. We often visit the homes and offices of journalists to show them first-hand how polluted the air that they breathe is using Blueair's lab-grade air monitors. With us moving into our new space, we too wanted to see how much our air purifier was actually benefitting us and we were more than impressed by the results.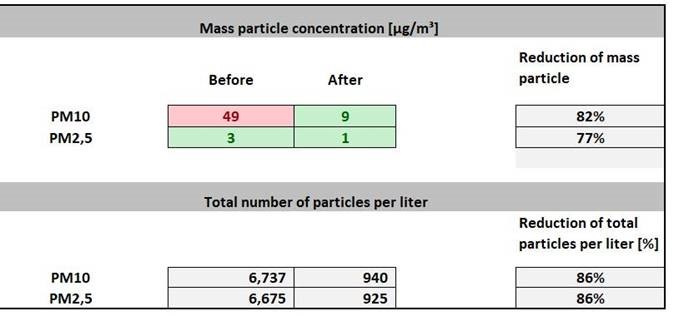 As you can see from the results, before installing our Which? Best Buy Blueair 405, the PM10 and PM2.5 (which ranges from particles as large as dust to those as minuscule as car pollution that can inhaled through the lungs) were in the red zone. However, when we measured the air an hour after installation, the device had reduced the amount of particulate matter in the air by more than 80%. This placed the air quality of our new office firmly in the green zone and means we are now breathing fresher, cleaner air!
Thanks Blueair, the team is currently placing their orders for at-home devices! Is there a group discount by any chance?